Post by Xч on May 30, 2011 18:01:22 GMT -5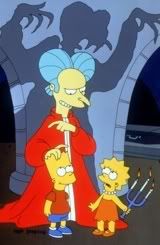 The only thing DVDs had over Bluray is that 99% of the transfers had no issues. Especially played on a standard round back TV. All the transfers were just as they were on VHS but better. The downside of Bluray is that some transfers are amazing and some are a train wreck... you never know what youre gonna get.
As far as saying they are all bad because they are too perfect and take away the feel of the movie, that is BS. The only thing that does that is the cameras used to shoot the movies of today. When you dont use real film but instead digital cameras, you loose that filter that film provided to make it look like a movie. When things are like that they are too clear and you feel like youre really there and its just people acting. One perfect example of this is the movie Crazies remake. Even on DVD that movie looked too clear and fake. Same goes for the new Alice in Wonderland.
So it has nothing to do with Bluray. Seeing something in a clear focus and not compressed does nothing but enhance the movie experience. A perfect example is Friday the 13th Part 2. That movie looks exactly as the DVD but with more clarity and richer tones. The total feel of the 80's is intact.
The reason you NEED a Bluray player is because flatscreen TVs really show the poor quality of a DVD in general. Especially for older movies. They dont sell round back TVs anymore or at least they dont make them anymore. You will eventually have to upgrade. This is a strange debate because its like saying cassette tapes are better than CD's
You said it all.